We'd love to see you at a live show!
Upcoming Shows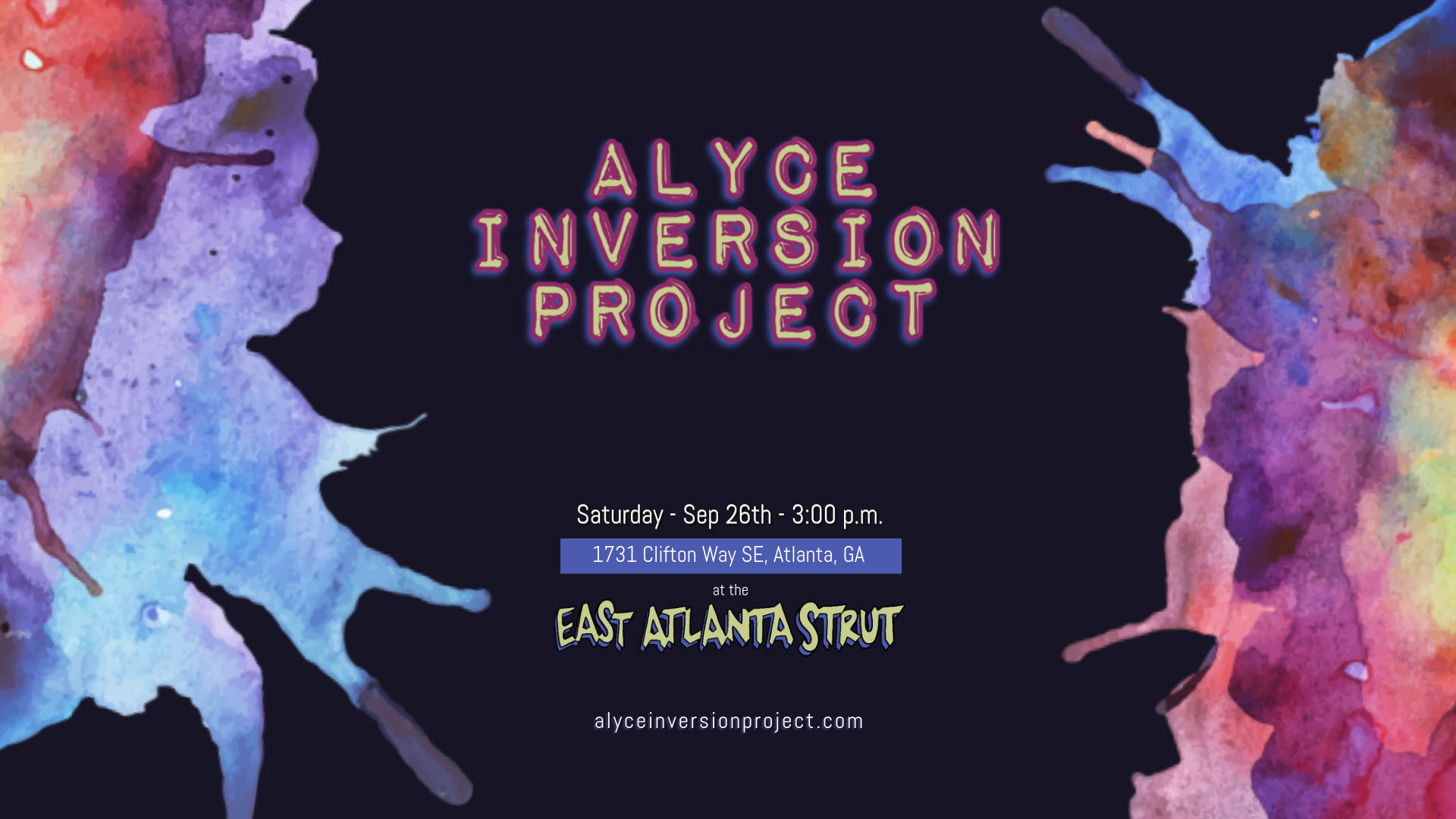 The annual East Atlanta Strut is happening on Saturday, September 26th in the East Atlanta village and neighborhood. Enjoy a variety of arts and culture from Noon – 6:00 p.m. either socially distanced at Village businesses and in selected front yards throughout the neighborhood. 
East Atlanta Strut activities happening all day (noon – 6:00 pm.)
Alyce Inversion Project performance details

3:00 p.m. – 4:00 p.m.
1731 Clifton Way SE, Atlanta, GA
Past Shows
Thanks for joining us and supporting the local arts and music scenes at these past shows!
Alyce Inversion Project performed on Saturday, July 11th at the 14th annual 500 Songs for Kids event to benefit the Songs For Kids Foundation. The foundation is a 501(c)3 non-profit that gives kids with illnesses, genetic disorders, and special needs the opportunity to express themselves through music.
This year's theme for the event was: The Song That You Wish You Had Written.  Watch a replay of our performance of "Lien on Your Dreams" by Black Rebel Motorcycle Club on YouTube.
We sincerely thank you for your generous donations towards this annual fundraising event. Learn more about this foundation at songsforkids.org.
Kimono My House: The Festival is a 3-day online music festival to raise money to benefit 3 of Atlanta's most beloved venues: 529, The EARL, and Eddie's Attic. Thank you for your support of these beloved local venues!
2020-03-20 (online) at Kimono My House  
Thank you for tuning in for this online performance! Your generous donations during the show raised over $125 to support the following food assistance programs — thank you so much!!!
The full show replay is available to watch online at facebook.com/AlyceInversionProject.
***
Booking
Contact AlyceInversionProject@gmail.com for booking or other inquiries.